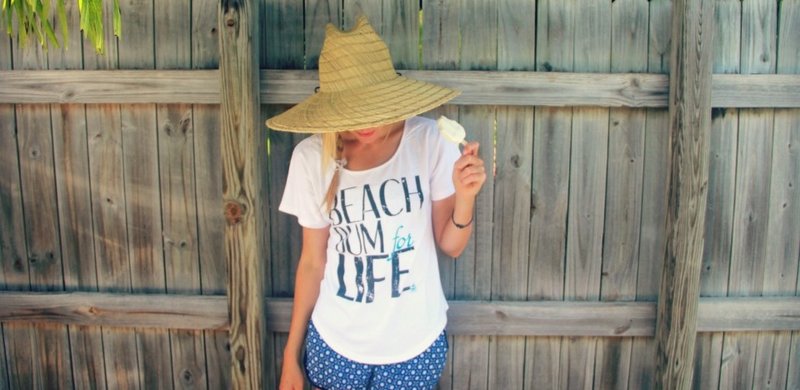 NO&YO
is all about the outdoors, adventure and exploration and so it was great to see an
article about the NO&YO Underdog story
 written by the dirtbag of all dirtbags - Johnie Gall. Johnie Gall aka
Dirtbag Darling
, through her blog and her own adventures, inspires women from all paths of life to follow their sense of adventure. What's an adventure? Whatever that can possibly mean: paddle boarding, climbing, surfing, hiking, sailing, biking, camping- well anything which satisfies the energy of those who just can't stay still. Right down our alley! [caption id="attachment_8536" align="aligncenter" width="627"]
Photo source - Dirtbag Darling[/caption] Dirtbag Darling has been a supporter of our Underdog story since the beginning and we collaborated on several contest and projects. And what we appreciated the most was that even though we were new in the industry, she didn't treat us as underdogs. Here is her first story about NO&YO:
"You know what I love more than a super soft tee? An underdog story—which is why No&Yo gets a double-whammy of love from Dirtbag Darling. Designers Isabella and Yanni Noyola weren't brought up in the surf community, they both started surfing later in life, and they've worked 9-to-5 jobs up until this point. But they believe in their surf-inspired clothing line, so they loaded up their 2011 Jeep Wrangler with plenty of wine, a few luxuries and a box of T-shirt samples and hit the road, heading down the Pacific Northwest toward California to meet with small surf shop owners face to face. "We welcome winging it and detouring from anything planned," Isabella told me. Despite a few bumps in the road ("In the middle of the night Isabella didn't know where the bathrooms were, so she used the 'natural way'," says Yanni. "Then she realized that someone in the house across the street was sipping their midnight tea and watching!"), the duo's fresh take on surf apparel is set to take over. From one winging-it fan to another, I can't wait to see what's next".
[caption id="attachment_8535" align="aligncenter" width="504"]
Photo source Dirtbag Darling[/caption] In the year's time and the years to come, we are making sure that more stories are filling up the
NO&YO
 Underdog story journal. For now follow our blog, we promise there is tons of action brewing up and you can bet it's all an adventure!
And if you liked what you read, don't forget to sign up for our email updates, get 15% off your first on-line purchase and be entered into monthly drawing of NO&YO gear!
Your Email Address Will Not Be Published. Required Fields Are Marked *