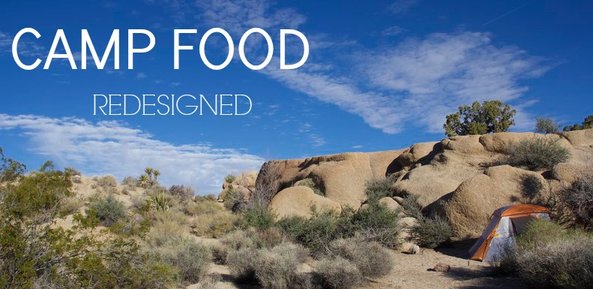 A NO&YO twist on camping food classics
Camping- it's romantic, exciting and full of good times. If you reminisce of the times when your parents took you camping as a child –I'm sure the memories are of idyllic summer times. However the food, which you didn't mind then and which was part of the experience, usually included just the typical camping food: hot dogs, sausages, more hot dogs, baked beans and s'mores.Times have changed though. Camping is still romantic and awesome but the traditional camp food evolved and so with the summer quickly approaching and with many new camping adventures to be had - here are
NO&YO
's few staples when at the camp fire pit. It's a little twist on the camping classics and all of the food is super tasty and easy to prepare.
Veggies: we love simple grilled zucchinis and squash. If you're planning to grill them the same day, you can pre-cut them, season and marinate in olive oil in a zip lock bag until grilling time. Zip lock bag = easy clean up, especially where water is not available. If you're grilling them next day, keep the veggies intact (this way they last longer in your cooler rather than cutting them ahead of time) and once you're ready to grill, cut the veggies lengthwise, drip some olive oil on each side, season with Himalayan salt and grill until soft and you're done! Easy! Second favorite staple of our camp food are potatoes. They last a long time even in the summer and without any need to keep them in a cooler. Cut the potatoes lengthwise as if you would be making potato chips (well you actually are- just a little thicker) right before grilling, otherwise they turn brown. Drip some olive oil on each side, sprinkle some salt and pepper and grill. The thinner the slices, less time it will take to grill them.
Meat: Chicken wings and drumsticks- Yum! Prepare these and marinade them in a zip lock bag. Create a mix of seasonings- garlic, paprika, cayenne pepper, salt, pepper, and olive oil. Cover all the meat with the mix and place in a bag and store until grilling time. Another very easy alternative - buy pre-marinated food- our favorite is Trader Joe's Carne Asada. Just grill the meat and make tacos! Add some salsa, grilled green onions (another favorite) or just sliced avocado into a tortilla and you've got party success guaranteed!
Dessert: New modern upgrade on the s'more classic – substitute the marshmallows with a grilled banana or use chocolate chip cookies instead of the graham crackers for extra sweetness! Try one or try them all for fun- they all will make a great end to the night under the stars and create new memories with these
NO&YO
camp favorites!
If you like what you read, sign up below for free updates, new adventures, exclusive discounts and more outdoor tips!
Your Email Address Will Not Be Published. Required Fields Are Marked *