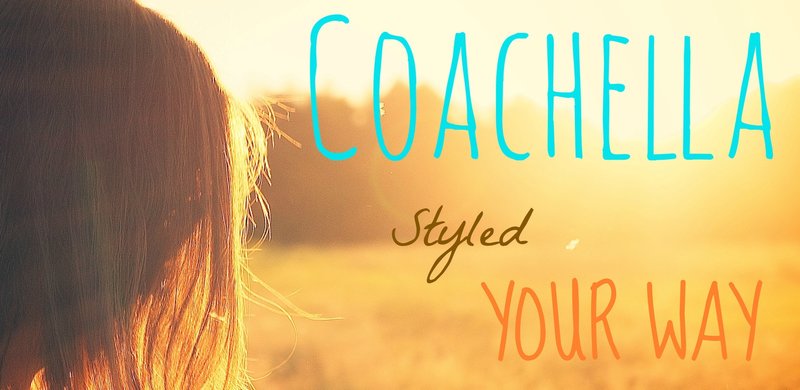 Coachella Trend with NO&YO Fashion
The stylist for the NO&YO latest photo shoot, Jordan Engel, is hijacking our blog this week and getting you in the mood for this year's Coachella fashion.
Jordan is a busy woman; after graduating from the Fashion Institute of Design and Merchandising, she is doing freelance styling in LA & Orange County for both magazines & lookbooks, manages a boutique in Laguna Beach and is a personal stylist for clients. But lucky for us, since she's also been to Coachella for the past 5 years, we couldn't ask any better expert on what to wear to Coachella music festival this April. Take it away Jordan….
Coachella is all about showcasing your own personal style; which means it doesn't have to be modeled after anyone else's previous outfit choices but your own.
NO&YO
's clothing fit nicely in the Coachella world because they weren't made specifically for the festival itself, like a lot of other companies have started doing. NO&YO clothes are simply means of expressing individual style in a subtle, comfy and cute way. How you style them is up to you! I took several pieces from the women's collection to style them up for Coachella, and my goal was to represent a different type of girl for each outfit to show the variety of styles that can come from one line of clothing.
The first look I chose was paired with the
"Santa Fe Pocket Tee"
, a slouchy comfy tee with a cute dolman shape and pattern. I wanted to change up the style of the shirt by rolling the sleeves & tying the front, gearing up for the 100+ degree weather Coachella is known for. Throw in a funky boho necklace, torn up cut-offs & some distressed gladiator sandals and you have an effortless look that will keep you comfy and looking Coachella ready instantly!
For the girl who isn't big on boho and wants to give off beachy vibes, the
"Beach Bum for Life"
tee is the perfect alternative to fringe and crop tops. It's nice and cool for the warm weather, and looks adorable paired with bright shorts, a straw hat, chunky colorful necklaces and some beaded slip on sandals. Although it's not your typical bohemian look, it still emanates the Coachella vibe: laid back and cool.
I love this last look because it feels very resort. The flowy, sheer fabric of the polka-dot skirt mixed with the
striped racer back tank
in the same color scheme compliment each other in a fun and funky way. The classy style of the sandals with the gold accents combined with a Fedora easily dresses up an otherwise casual tank. This outfit is perfect for those attending the Coachella hotel parties by the pool wanting a more sophisticated look. All the looks are entirely unique, even though they came from one clothing line. I think it's important to show different and unique ways to style and wear these pieces so that women can think outside of the box and branch out when they think of what to wear to Coachella! The most beautiful thing about Coachella is how everyone expresses themselves and their personal style, and now along with
NO&YO
, you can do the same! PS: Additional pieces in the photos were provided by
Blue Eyed Girl
boutique in Laguna Niguel.
You can follow Jordan on IG or FB stylist page for Blue Eyed Girl.
Your Email Address Will Not Be Published. Required Fields Are Marked *