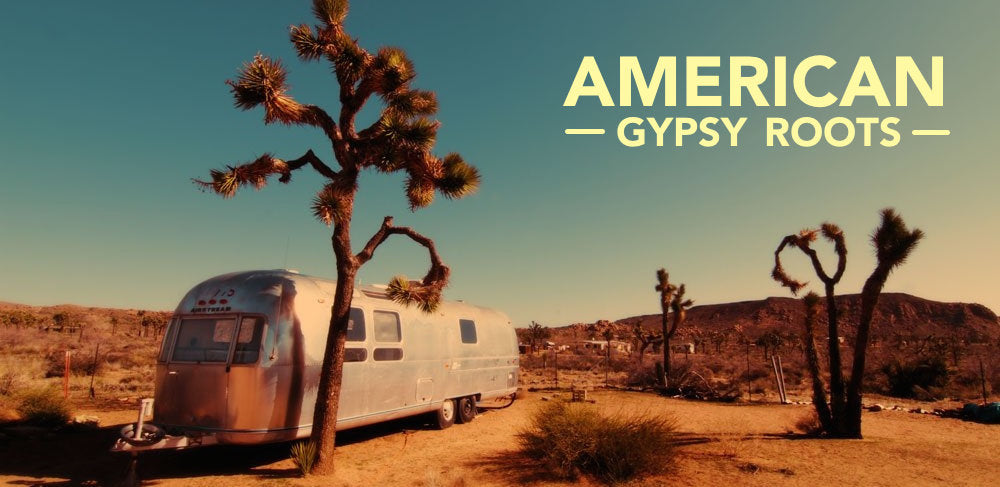 Motorhome versus Trailer-American Gypsy Roots
Every year, as the official first day of summer quickly approaches, more and more people travel to enjoy the long summer days in some of the most picturesque camping sites found - from national parks to some of the most remote yet tranquil areas any country can offer. As usual you start to see a high number of "vacationing vehicles" not just on the road, but also at the beaches and other go-to summer vacation destinations for many Americans. More than ever people are taking the summer culture back to its American gypsy roots, and instead of flying to their vacation spot they are buying motorhomes and trailers. What's not to like - the whole family participates in the adventure, spending some quality time together just like the Griswold's. In today's economy families are turning to these types of explorative vacations and the question that they are facing before starting their summer fun is – which home on wheels should I get - Motorhome versus Trailer? Is there a difference? So choosing a motorhome over a trailer or a trailer of a motorhome lies in a few but determining factors. Let's see some of the pros and cons for each. [caption id="attachment_8327" align="aligncenter" width="600"]
Photo source: mobilehomeliving[/caption]
SIZE MATTERS. The first consideration when choosing your next house on wheels may have to do with whether you'll be travelling and living in it full-time or if this is just a summer affair. If traveling full-time you may require more space to live and more storage and opt for the larger pull-trailer, which usually provides for more of the needed space, since the driver's cabin doesn't eat into your living space (when comparing the same size trailer and a motorhome).
TOGETHER OR SEPARATE. One of the advantages to the motorhome is that it cuts down on bathroom break stops. Even though moving around the cabin while in gear is not recommended as safe, passengers or a co-pilot may use the facilities provided by the motorhome. You don't have to get out of the car, park and get into the trailer or a gas station bathroom. That includes any time for snacks, food, any forgotten maps or warmer clothes – it's all just a step away, without the need of stopping. During the typically long drive you can also congregate together and play games. Not to mention when the weather isn't cooperating; you just park your motorhome and you're already home, no need to set up your trailer, getting out of the car- none of that stuff!
ONE ENGINE OR TWO. Unless you already have a car that has the power to pull a trailer, your trailer purchase cost will increase with the need for a car that can tow your new home. The benefit of having a good tow car though is that at the destination, you can unplug and have a car to explore the surroundings. You also have just one engine to care about, since the tow car will most likely serve as your regular transportation when the trip is over. So pull-trailer may be a consideration for a summer affair for those who don't want to take care of another "engine" aside from your car at the end of the summer. Also if your car breaks down – you still have your house and you're not stuck somewhere in a hotel while your motorhome is being fixed. However, motorhome owners may also tow a small car behind their motorhome for any of the reasons I just counted. The negative of that is that you can't back-up with a tow behind a motorhome. Motorhome may be a great option for those that are technically and mechanically inclined and want to maintain their motorhome and just want to get to know their house on a really personal level.
[caption id="attachment_8325" align="aligncenter" width="1024"]
Photo source: Bumfuzzle.com[/caption] The answer to the question- which one to buy motorhome versus trailer, is not easy, if there is one at all! For each person or a family the choice will differ, as the characters, needs and accommodation priorities will separate them. Whichever choice, the beauty is that either house on wheels can take you to the spots that are rarely travelled, to the spots that you chose or to the spots that you don't chose but they just happen. The great thing is that we get around and explore more, that we leave our routines behind and get outdoors.  
And if you liked what you read, don't forget to sign up for our email updates, get 15% off your first on-line purchase and be entered into monthly drawing of NO&YO gear!
Your Email Address Will Not Be Published. Required Fields Are Marked *