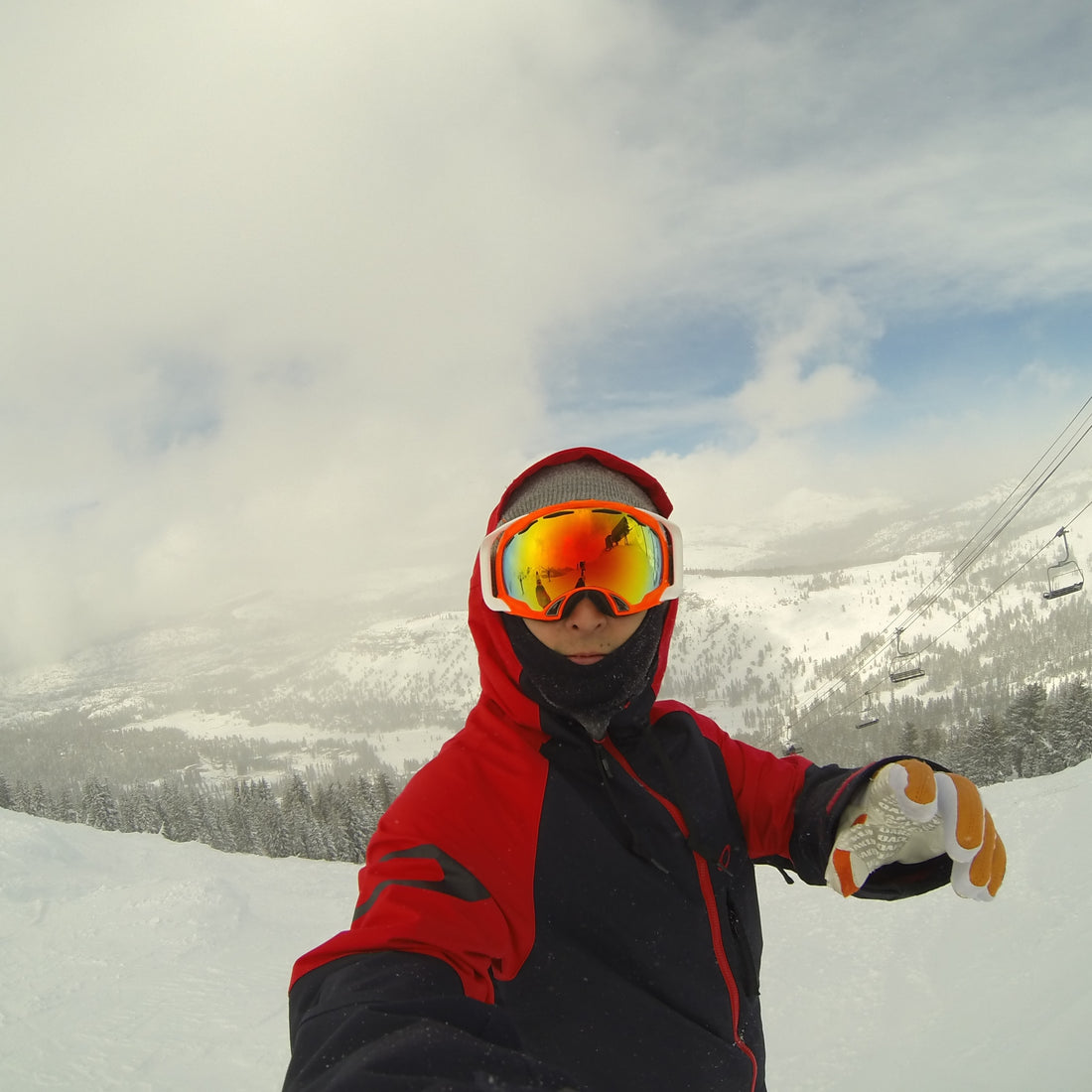 NO&YO
ambassadors come from all different walks of life. Some find us on
IG
, some are recommended by friends and some are first our customers. That was the case with Brendon who first became our customer when he realized that he wanted to be part of the NO&YO revolution. Or the NO&YO anti-revolution - just going back to what felt right for us as humans and what make us better humans - being outdoors. Get to know ambassador Brendon...
In few sentences (or in many) – who is Brendon?
I am a skier, traveler, hiker, and one that loves adventure. Born and raised in San Francisco, California, I grew up with the ocean by my city's side and the mountains, rivers, valleys just a short drive out of the city. My sense of adventure and exploration came at a very young age especially when my family would make many trips to Lake Tahoe to hike and allow me to learn how to ski.
What "adventure" means to you?
Adventure to me is exploring and experiencing life through something you love. This could be hiking, backpacking, camping, riding your bike, skiing, and even eating; whether you're doing it in a city or out in the untouched wilderness. I love hiking and coming across some rocks or trees to climb.
What's your favorite adventure to-date?
My favorite adventure to date would have to be exploring the island of Kauai by kayak. With all the beautiful forests, mountains, rivers, waterfalls, and some rope swings scattered about made for incredible memories.
What's your largest accomplishment (by your standards) in adventure/exploration?
I would have to say my first solo camping trip by Lake Aloha in Desolation Wilderness would have to be the adventure I am most proud of. There was not too much exploring since I've been hiking there since I was little, but to make a solo trip for a few days was a big step.
What do you want to explore/pursue/try in the future? Any plans?
I am most excited right now for my trip planned next January. I am going to Hawaii for a week and Hakuba, Japan for week as well. I will be getting in some good hiking through forests and snow, surfing some powder and some waves. As well as experiencing the Hakuba culture for the first time.
How do you like to explore? What's your adventure style?
I like to explore by walking and hiking. Whether it's a new city, new trail, or new mountain, you can take in so much more by walking around. I definitely have my moments where my adventure style would be that of an adrenaline junkie or thrill seeker, like skiing, cliff diving, and rock climbing. On the flip side, I also have my moments where I just like to kayak, paddle board, camp, and hike.
Why did you want to become NO&YO ambassador?
I came across the NO&YO booth at the Fillmore Jazz festival and loved the designs. Feeling the quality in the products the brand had, I knew I had to buy some. I spent some time talking with Isabella about the products and the company. The brand's outdoor adventurous philosophy immediately connected with my lifestyle. Spreading the NO&YO lifestyle while doing what I love seemed like a natural fit.
What was the last road less traveled you took?
Just this past July, I went on a camping trip to Yosemite with some friends. We decided to go hiking off trail by our campsite. After hiking through forests, climbing rock formations, along narrow ledges, we came across this little swimming hole and waterfall.
What's the most important "freedom" to you? What makes you free?
Being able to do things you love and not struggling to find the time to do those things. I feel most free out in nature, typically wide open spaces. Being on top of a mountain taking in the full 360° view of being above everything else, especially when it's scoping out a line to ski down.
What is your passion of the moment?
That would have to be hiking. With the unbelievable weather we've been having, I just can't help but want to get out and hike and climb. Nature is always presenting new and exciting challenges to tackle.
You can follow ambassador Brendon on his IG
@bleeve21
.
Your Email Address Will Not Be Published. Required Fields Are Marked *