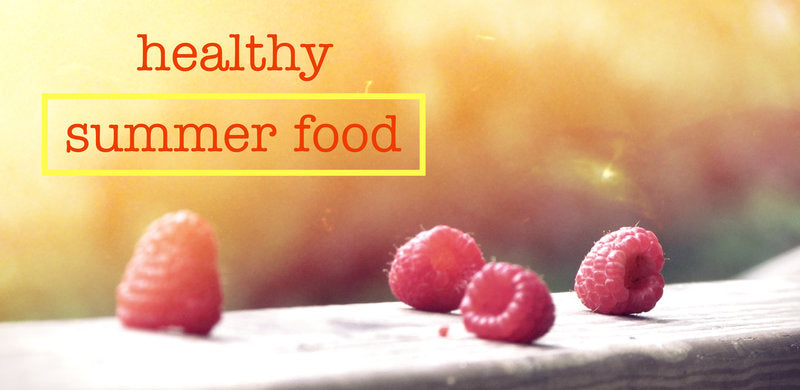 Healthy foods for the summer traveler...from Costco?
Is it possible to find healthy foods for the
summer traveler
and on a budget? We know how important it is to keep healthy through a clean diet and it's twice as important for any summer adventure vacation. We try our hardest to improve our diet before the summer but during the summer time as we travel from place to place; it's easy to lose sight of that hard work especially since we are in unfamiliar places and aren't sure where we can get healthy version of the healthy kitchen classics. No matter if you experience your summer adventure in a car, trailer or a motorhome or just with your family in another state, the attention that your body gets during the rest of the year is definitely possible to upkeep even on your vacation. And since we all like to save few bucks when getting ready for our vacation or even a weekend getaway, we often stock up on food in one of the member supermarkets, like Costco. Well, it's in Costco that we found healthy foods that we would pay much more for in a regular store and with 459 US stores, there must be one wherever you're headed.
So here they come - our 10 favorite choices of healthy foods for the
summer traveler
from an unsuspecting place - Costco:
Organic Bananas - knowing that bananas could carry tons of chemicals in its peel, organic choice is a must- at $1.99 for a 3 lbs bag is a great deal. Adding bananas to our breakfast shake or oatmeal makes these bananas a household necessity.
Organic Eggs - $7.25 for a package of 24 eggs, they're cage-free, fed certified organic feed and a bonus- the packaging is also made out of recycled water bottles! We eat eggs seldom but when we eat them, they need to be organic and cage free. We make them scrambled with onions, tomatoes, bell pepper and tons of spinach for a filling breakfast or lunch.
Organic Quinoa – this super food that can go anywhere where regular grains like rice do, is $10.99 per package. Try it with sautéed veggies and teriyaki sauce or salmon.
Unsweetened Almond Milk – since more and more people chose almond milk over regular or soymilk due to its health benefits, $8.85 for 6 boxes of unsweetened vanilla is just sweet. Perfect choice for a morning shake, cereal or vegetable shake.
Chia seeds – another super food that is great not just in shakes but also soaked as a morning cereal- favorite food of Kelly Slater. At $10.49 for a 2-pound bag, you won't find a better price than that anywhere.
Organic Spring Mix - this one pound box of mix of red and green romaine, red and green oak leaves, mizuna, chard, red mustard, kale and spinach takes care of all the various nutrients that all these leafy veggies include. At $3.99 you can eat salads daily. Just cut few tomatoes, bell pepper and homemade dressing (oil, vinegar, salt, crushed pepper flakes, garlic and mustard).
Organic Chicken – finally a boneless, skinless organic chicken at a price that doesn't rob your bank account- no added hormones or antibiotics, fed organic vegetarian feed. $5.99 per lbs. and there are 2-3 breasts in each pouch.
Avocado - not organic but such a great value - $6.99 for 5 pieces. Leave them in the fridge until 2 days before use – then take them out and they will be perfectly ripe in 2 days time. Don't keep them for too long though as they will go bad even in the fridge.
Organic Carrots – easy to carry- baby or regular carrots are available at $4.79 for a 1 lbs. bag of regular carrots. Makes any juice sweeter!
Organic Power Green Blend – Blend of kale, chard and spinach – already pre-washed and perfectly ready for the green juice to fire up your day.
It's great to see that there are companies that listen to what the consumers actually want. Not all Costco locations carry the same merchandise but if your local Costco doesn't carry any of these items, let them know and ask for specific foods to be carried. I'm still hoping that non-dairy cheese and sprouted bread will show up on their shelves soon as well.
So here you have it - our 10 favorite healthy foods for the
summer traveller
in a nutshell. Let us know – what are your healthy finds in unsuspected places?
And if you liked what you read, don't forget to sign up for our email updates, get 15% off your first on-line purchase and be entered into monthly drawing of NO&YO gear!
Your Email Address Will Not Be Published. Required Fields Are Marked *