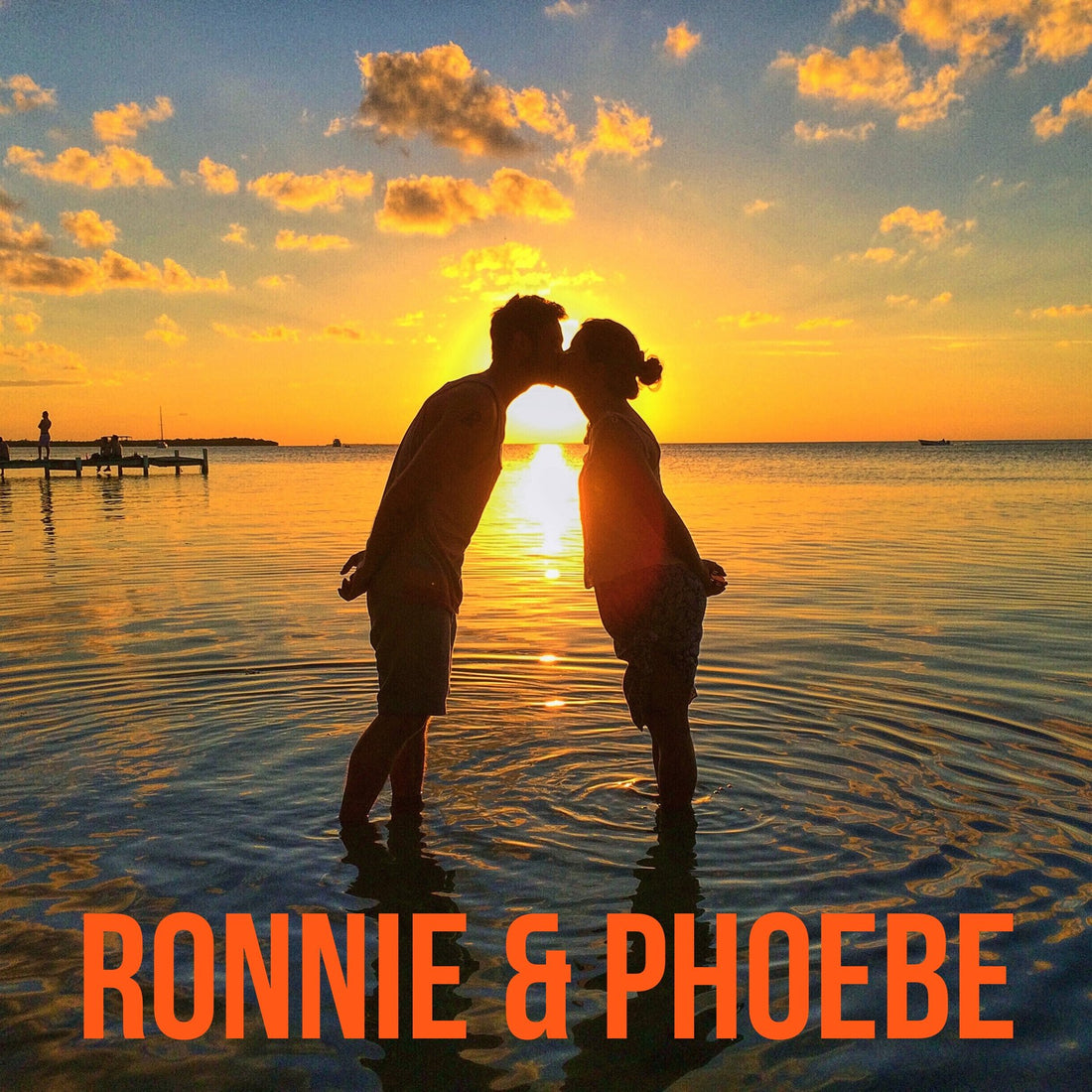 Ambassadors Ronnie and Phoebe
Check out our new ambassadors Ronnie and Phoebe, a second couple, who both share
NO&YO
's wanderlust and the goal of never ending exploration of the outdoors and the unknown. It does't matter if the unknown world lies around the corner from you or on the other side of the world, what matters is that you make plans to go and explore something other than the everyday; the ordinary. Take a look at all the countries that these two traveled to and the many cultures that they encountered, many friends they've met and the memories they've made.  Priceless. Get to know them little better in our little introduction:
In few sentences (or in many) – who are Ronnie and Phoebe?
Ronnie: Wow, such a big question right from the beginning. Well I'm the spontaneous one.
Phoebe: And I'm the one that makes his spontaneous plans actually work. Remember when you forgot to check if you needed a visa for New Zealand?
Ronnie: …it all worked out. Anyways, I think the most important thing we've learned traveling is that we make a really good team. We came up with this rule years ago when we first started traveling together that only one of us could freak out at a time, and the other would have to become an uber-optimist until they calmed down. And that kind of carried over into our everyday lives.
What does "adventure" mean to you?
Phoebe: Anything that gets us out of our daily routines. Sometimes that's months at a time backpacking in Europe, but more often than not it's as simple as getting out to the mountains for the weekend. As long as I get that from time to time, I'm good.
[caption id="attachment_10415" align="aligncenter" width="639"]
Phoebe's in focus. NO&YO Get Lost on Purpose tee in charcoal grey.[/caption]
What's your favorite adventure to-date?
Ronnie: Well it's hard not to pick Central America in 2011 when we first met, or 2012 when we started dating in Europe, but the one that I think about the most is probably our van trip around New Zealand in 2014. With the type of places we want to go now - mostly away from cities - and the fact that we now have a dog, travel by van makes the most sense. We're hoping to do a cross-country U.S. van trip before we move again.
What's your largest accomplishment (by your standards) in adventure/exploration?
Phoebe: That he actually got me to move to America.
Ronnie: I only had to follow her around Europe and Southeast Asia, ask her about two dozen times, and move to Australia for two years.
Phoebe: You wanted adventure.
What do you want to explore/pursue/try in the future? Any plans?
Phoebe: Rock climbing in Yosemite! I can't wait to do that.
Ronnie: Aren't you forgetting something?
Phoebe: Oh yeah, that. Well, our next "big" adventure is our wedding, which we're going to be having in Australia next year.
Ronnie: Yeah, no big deal…
How do you like to explore? What's your adventure style?
Phoebe: You hush. I am the one who wants to do everything. I hate feeling like I'm missing out on something cool.
Ronnie: And I just try and keep up with her. Now that we have our dog, Elmo, he plays a big part in the way we travel.
[caption id="attachment_10420" align="aligncenter" width="637"]
Ronnie and his pup. NO&YO Paddle & Board Tank in navy.[/caption]
Why did you want to become a NO&YO ambassador?
Ronnie: At first it was your story that caught our attention, about two people who carved out their own path and combined their passion of adventure with their work, but now it's how soft the NO&YO shirts and sweatshirts are. We're pretty hooked.
What's the most important "freedom" you have? What makes you free?
Phoebe: Being in a relationship with someone who has the same goals and passions as I do, and knowing that even though sometimes I get antsy about not being out on a mountaintop that he's always willing to go with me.
Ronnie: Speaking of, it's probably about time for us to go do some exploring…
Welcome Ambassadors Ronnie and Phoebe to the NO&YO tribe! Please check out their beautiful blog
Many Many Adventures
and photos
@ronniestravels
on IG. BECOME PART OF THE
NO&YO
TRIBE:
Your Email Address Will Not Be Published. Required Fields Are Marked *